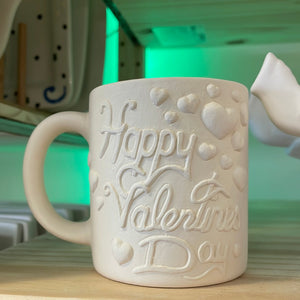 This mug could suit the detailed and the not detailed alike.
One might take hours and hours to paint each little detail and get hours of entertainment from it 
or
one might paint it with an amazing specialty glaze and let the art in a jar create it's own one of a kind surprise.
3-1/2" x 3-1/2"
Preorder available