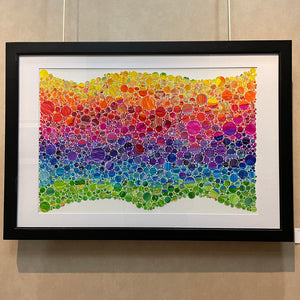 Alcohol Ink on Yupo  
20" x 30" matted to 24" x 36"

This is the largest piece I have completed with paper.  It is made up of remnants of paper from the last 3 years.  
Each piece, big or small, make up the beauty of the whole piece, much like life. 
If actual shipping cost is more than $8 you'll receive an invoice for the difference.  This piece would be very expensive to ship so would prefer local pick up.